Now here's something you were not expecting
The actuator plate is the first port of call in flush technology. First and foremost, it has a practical function: it actuates the flush – the big button for solid waste and the small button for liquids – and provides easy access to the mechanics hidden behind it so that it is simple to perform maintenance and carry out repairs if necessary. But there's much more to the plate than that. Thanks to its adaptability, it is virtually guaranteed to add a unique feature to every bathroom. For example:
An example of seamless integration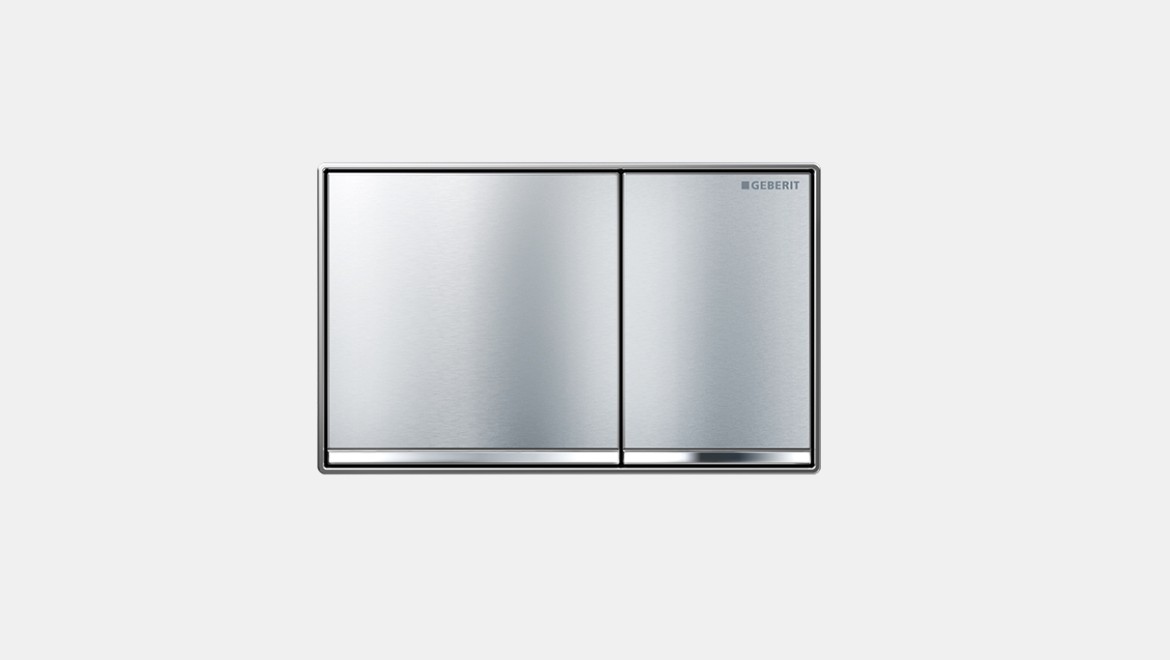 Minimalist, plain, straight – actuator plates such as the Omega60 take a step back and lend the bathroom a sense of clarity and calm. In fact, the Omega60 quite literally takes a step back, as it is installed flush to the tiled wall.
Which bathroom is the right one for you?