TYPE 50 FLUSH PLATES FOR IN-WALL URINAL SYSTEMS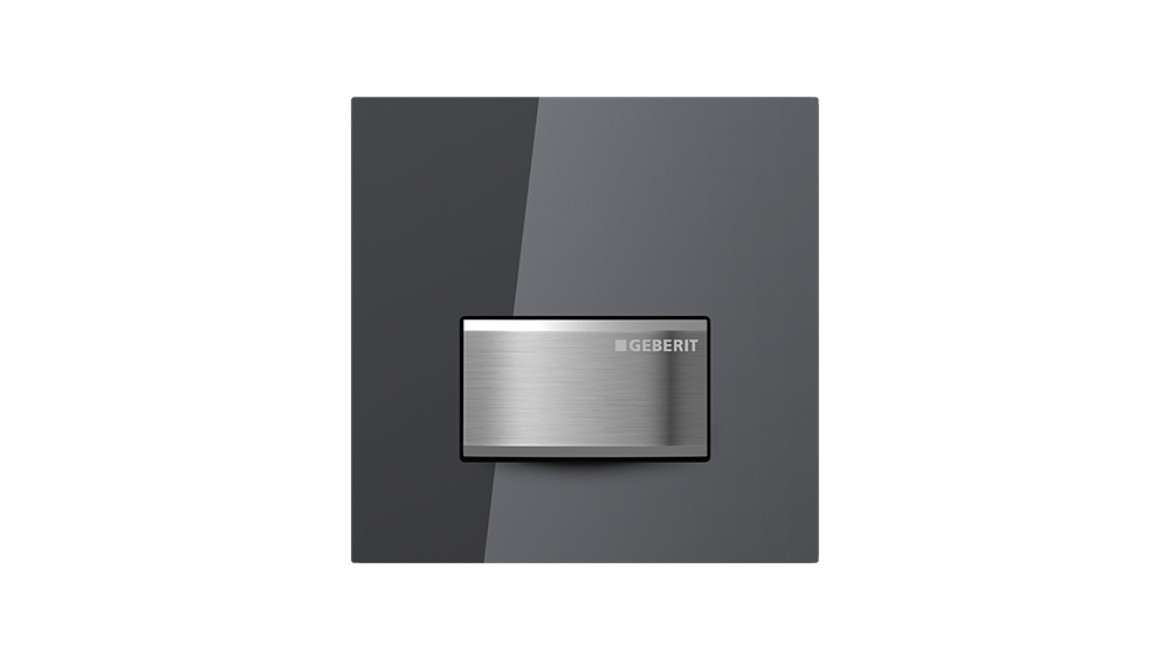 Sleek and elegant
Harmonious proportions, high-quality materials, and first-class workmanship make the Geberit Type 50 flush plate the standard bearer of our entire line.
Hands-free version now with low flush volume
For the ultimate in cleanliness and hygiene, install a wall-hung urinal with a touchless Type 50 plate that flushes when the user walks away. Geberit Type 50 touchless plates are available in stunning 'precious metal' finishes that are the perfect complement to our Sigma50 and Sigma21 toilet flush plates. Or pair Type 50 with our Sigma80 touchless toilet flush plate for a totally touch-free bathroom experience. And if you're looking for even greater water savings, choose a Type 50 hands-free with a low 0.125 GPF flush volume.
Now our hands-free flush plates are easier to use than ever! Hard-wired and battery-operated plates come with built-in Bluetooth® communication. Need to adjust the settings or monitor operation on your Type 50 plate? Simply download the Geberit Connect app for any iOS or Android smartphone. Use the app to program your flush plates and retrieve usage data. Achieve total control from the palm of your hand!
Choose a custom inlay
When laying out the features of the bathroom, why not offer your client the opportunity to design the flush plate? With a customizable Geberit Type 50, you can cut a personalized inlay to your exact specifications. Match the wallcovering, display a prized photograph, insert a piece of abstract art -- the only limit is the imagination. Pair with our Sigma50 flush plates for toilets (including a customizable option).
Die-cast zinc
Metal, plastic, glass, or custom finish
Adjustable flushing time
Low flush actuation force, less than 2.7 lbf
Includes mounting hardware
Not intended to be sold in California or jurisdictions restricting flush volume to less than 0.5 GPF (1.9 LPF)
NEW! Wireless remote programming, operation, and monitoring via Geberit Connect smartphone app (Bluetooth-enabled iOS or Android smartphones) or via Geberit Service Handy (IR interface)
Hands-free Models AC Power – CLASS 2 power supply transformer included
Hands-free models Battery (DC) power
NEW! Low Flush Volume Models AC/DC power*, 0.125 GPF (0.5 LPF)