SIGMA80 A MAGICAL GLOW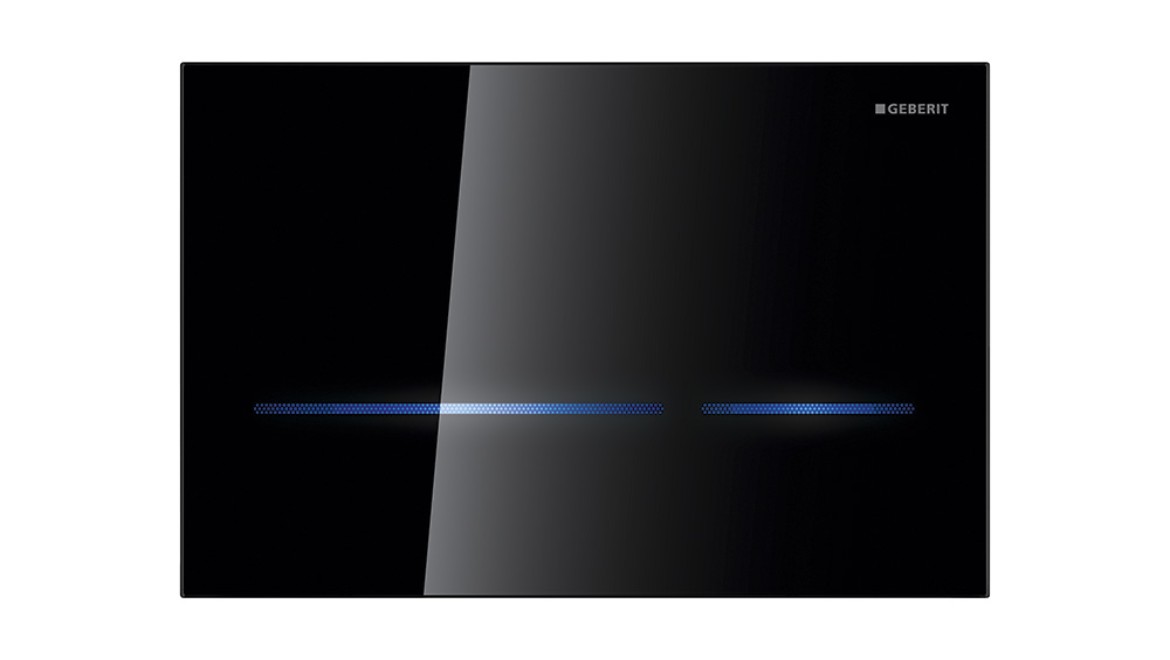 Approach the toilet. Suddenly, silently, two bars of pure light appear where a moment before only a seamless glass surface had been. Pass your hand over the large bar for full flush or the small bar for half flush. Magic? Well, maybe.
A color to match your mood
The award-winning Geberit Sigma80 is a touchless flush plate available in black or mirrored glass finishes. Every Sigma80 offers five user-selectable colors for the dual-flush LED bars — change the LED color to match your décor or match your mood. Sigma80 is compatible with Geberit Sigma concealed tanks in 2x4 or 2x6 configurations and includes a temporary shutoff mode to prevent flushing during cleaning. It can even be set for an automatic flush that activates as the user walks away.
Black or mirrored glass surface
Touchless, sensor-controlled operation
Suitable for private or semi-public applications
Glass plate can be locked in place for tamper resistance
Adjustable interval and auto-flush options
Dual-flush built in
LED lighting in five user-selectable colors
Mains (AC) power required, order 115.861.00.6 transformer separately
Includes mounting hardware and servo motor
3-year end customer warranty for delivery of replacement parts*
*Details at Geberit.com (click EN at top of page for warranty information in English)