SIGMA21 A SIMPLE CLASSIC
Sigma21 A simple classic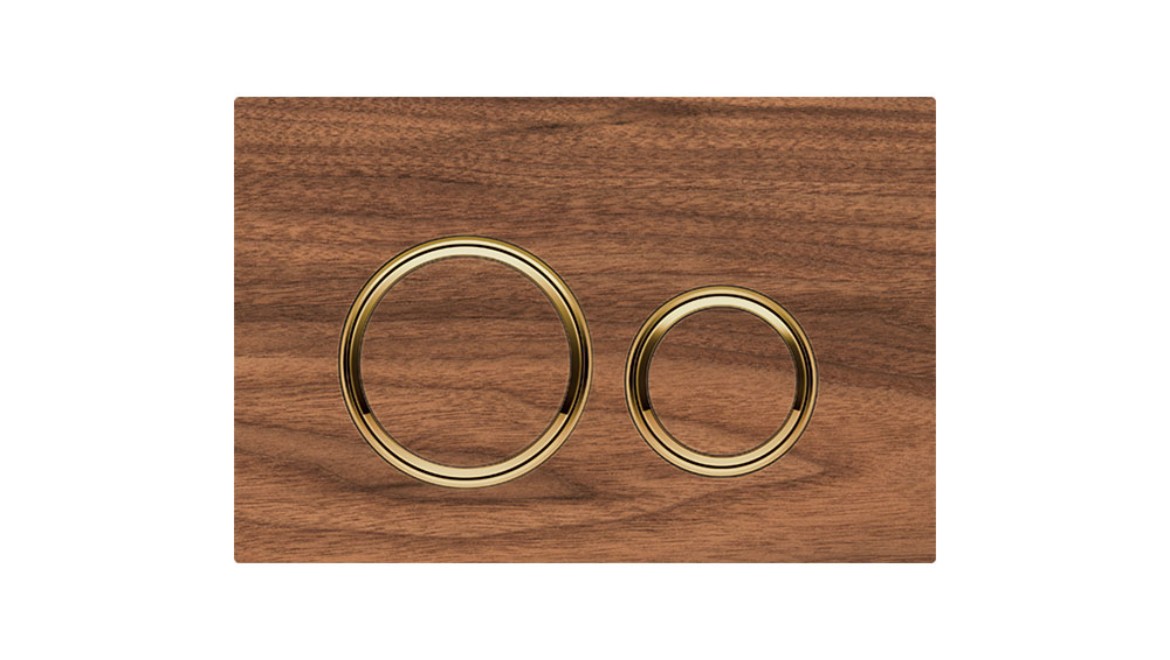 Sigma21 flush plates are based on the look of our popular Sigma20 Series, with upgraded finishes and options. A straightforward visual metaphor — small button for liquids, large button for solids — makes Sigma21 easy to use, even if you've never seen a flush plate before. Sigma21 is available in glass and faux-look finishes, plus a unique slate finish, the first of its kind anywhere. Whichever you choose, Sigma21 upgrades the look of any bathroom.
Choose a custom overlay
Sigma21 flush plates are the latest Geberit flush plate series to offer a customizable overlay. With a customizable Sigma21, you can cut a personalized overlay to your client's exact specifications. Turn the flush plate into a subtle accent or a striking conversation piece: the possibilities are limitless!
Made of durable die-cast zinc
Surfaces made of glass, slate, or faux-look materials
Customizable overlay available
Water-saving dual-flush built in
"Frameless" design
Includes mounting frame and hardware
Zinc frame in polished chrome
Zinc frame in PVD red gold color
Zinc frame in PVD black chrome
Zinc frame in PVD brass color