SIGMA10 STOP-AND-GO OR TOUCHLESS FLUSH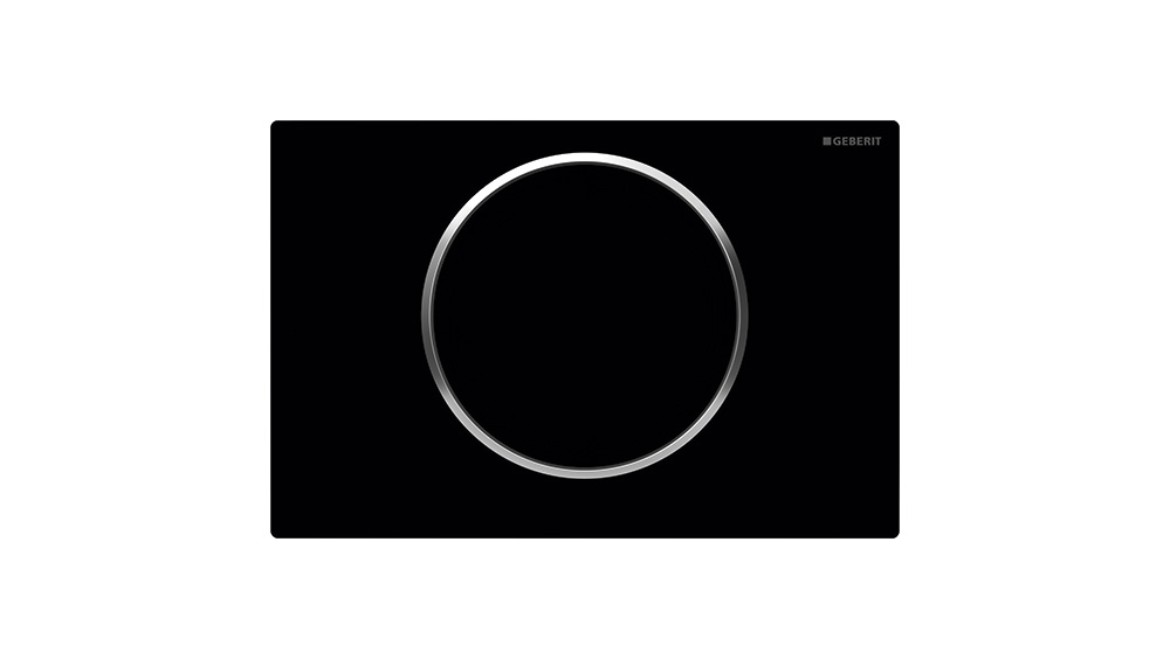 Geberit has equipped the Sigma10 flush plate with a stop-and-go flush function that lets the user interrupt the standard flush cycle: you decide precisely how much water you want to use (or save). A single, round actuator button makes Sigma10 bold, elegant — dare we say, a bit provocative? Sigma10 is available in multiple stainless steels versions and six different plastic finishes.
Ten color options
Water-saving stop-and-go flush built in (manual versions)
Manual activation
Matching urinal actuator available
High-quality molded plastic and stainless steel models available
Vandal-resistant option available
Includes mounting frame and hardware
NOTE: Not intended to be sold in California unless paired with 1.28 GPF in-wall system
Manual stainless steel models
Sigma10 with Touchless Operation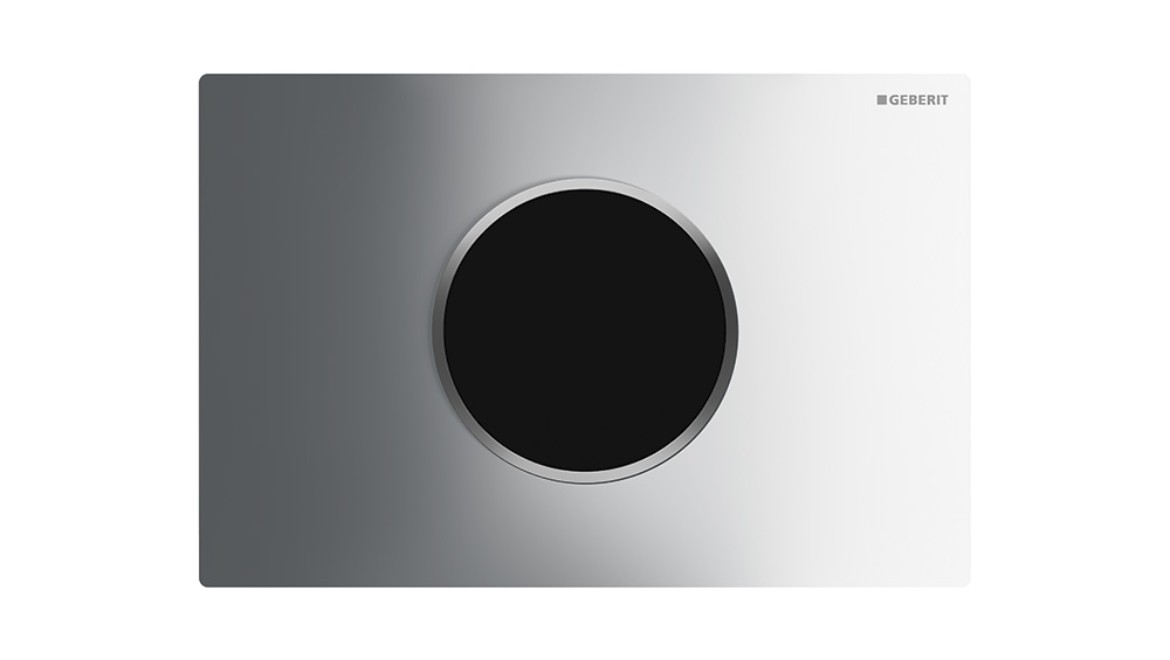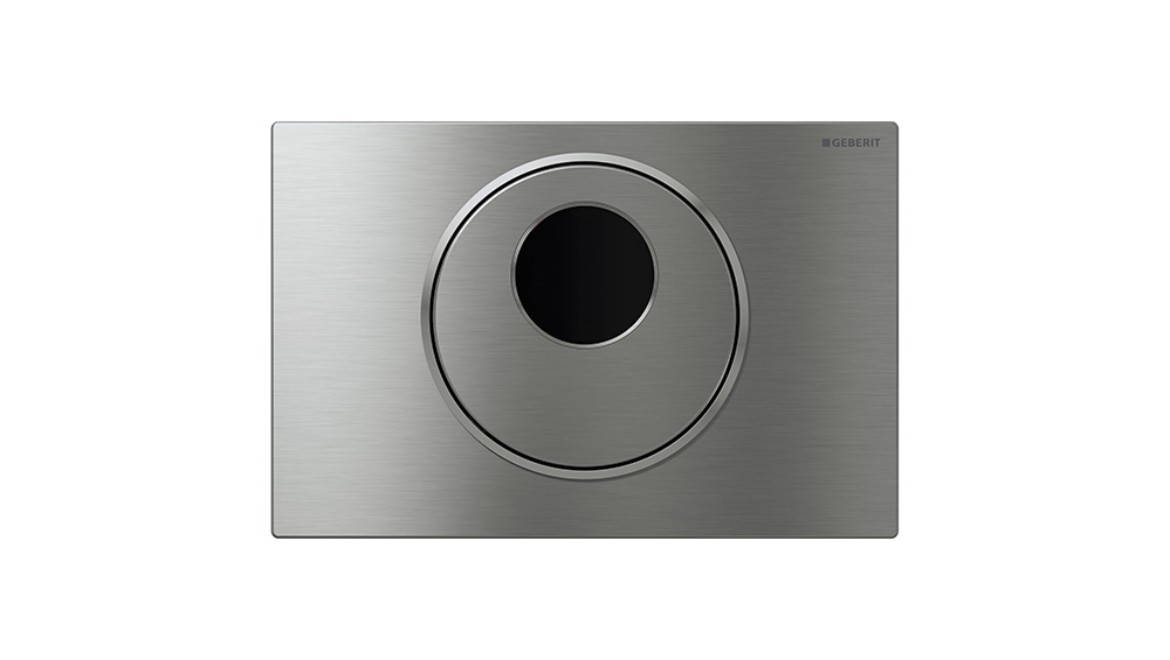 Geberit Sigma10 hands-free, touchless activation helps prevent the spread of germs, perfect for private or semi-public bathrooms where users are looking for the ultimate in comfort, convenience, and hygiene. Sigma10 touchless plates are easy to use: wave a hand near the sensor to flush or simply walk away. If you choose manual operation, you benefit from built-in dual-flush operation. (See the User Manual  (, 4.1 MB) for details.)
Now Sigma10 hands-free flush plates are easier to use than ever! Hard-wired and battery-operated Sigma10 plates come with built-in Bluetooth® communication. Need to adjust the settings or monitor operation on your Sigma10? Simply download the Geberit Connect app for any iOS or Android smartphone. Use the app to program your Sigma10 flush plates and retrieve usage data. Achieve total control from the palm of your hand!
Nine color options
Water-saving dual flush
Hands-free, touchless flushing
Hard-wired or battery operation
Sensor-controlled switch-on function
Available version with manual flush override for public and semi-public applications
Vandal-resistant stainless steel option available
Matching urinal actuator available
NEW! Wireless remote programming, operation, and monitoring via Geberit Connect smartphone app (Bluetooth-enabled iOS or Android smartphones) or via Geberit Service Handy (IR interface)
Hands-free models, AC power (hard-wired) 12V, Geberit Connect Bluetooth® enabled
Hands-free models, DC power (battery) 3V, Geberit Connect Bluetooth® enabled