Geberit flush plates and buttons Choice is important
It's not just any bathroom, it's your bathroom
When you're selecting the finishes for your bathroom design, it's the little things that make all the difference. From the floor and wall coverings to the plumbing fixtures, everything has to be just right.
Fortunately, Geberit understands the importance of small details. That's why we offer you a wide range of flush plate options for use with our in-wall toilet and urinal systems. In fact, no other manufacturer can match the selection of flush plate styles and finishes you get from Geberit.
Offering you more choice: it's just one of the many ways we help you design a better bathroom.
Perfect Form Meets Perfect Function
Geberit flush plates look great, sure, but they also function smoothly and quietly. Geberit dual-flush plates feature a visual cue so that everyone approaching the system knows instantly how to use it: press the small button to flush liquids and the large button to flush solids. It's intuitive, but it also happens to save thousands of gallons of water every year.
Every Geberit flush plate serves another important function. Lift the flush plate to reveal the working parts of the Geberit in-wall system. Without using tools, you can easily reach the fill and flush valves to perform simple maintenance. (But don't expect to spend much time in there: Geberit valves are designed to be practically maintenance-free.)
Design freedom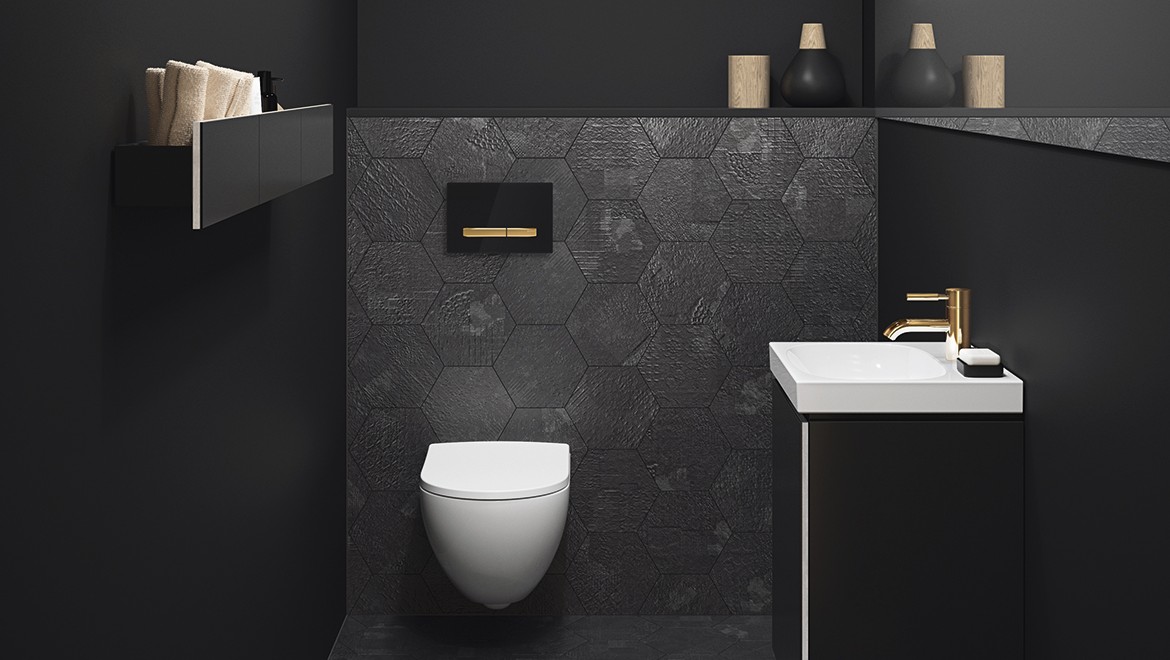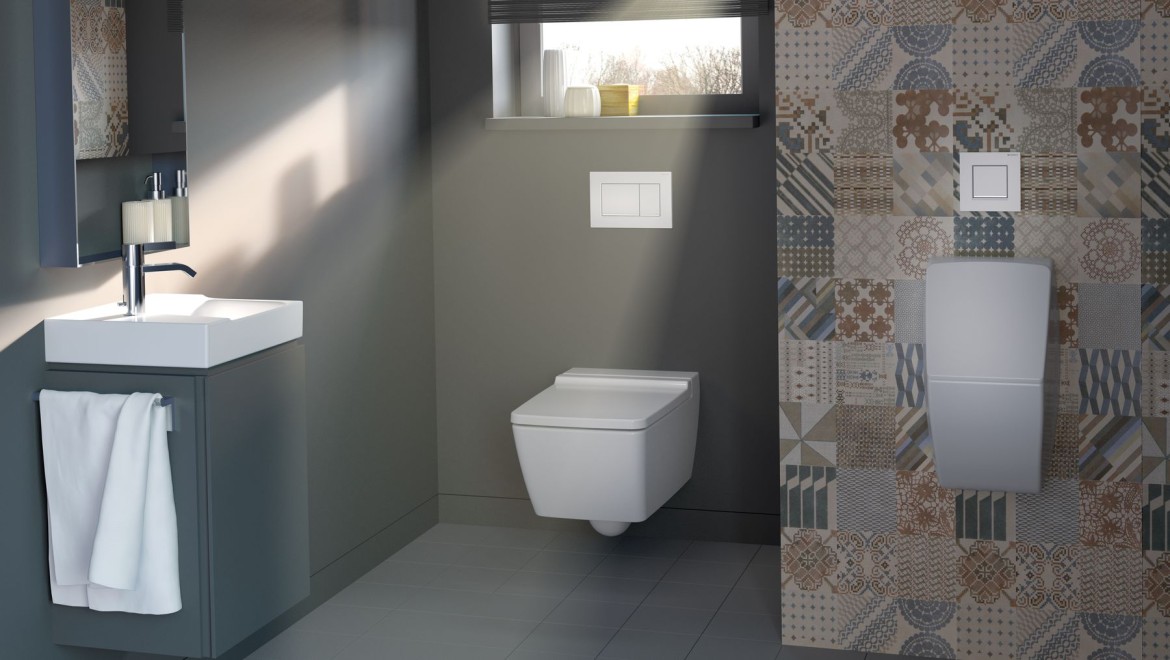 Geberit flush plates come in all the hottest finishes, like matte black, brushed nickel, and classic polished chrome, now available with 'precious metal' accents like brass and rose gold. Choose from standard surface materials like metal, glass, and plastic, or, for an even more striking look, customize the flush plate surface to match the wall or create a bold accent.
Everything with a system – Geberit flushing systems
Geberit provides reliable, discreet, behind-the-wall solutions that ensure perfect function, outstanding convenience, and maximum durability. The flush plate is the only part of the system the user can see. A variety of flushing systems are available, making it possible to find the right product for a particular application or special structural conditions. To make it easier for you to match the Geberit flush plates and in-wall systems, each one is given a "family name": Sigma or Omega.
More options
Make a statement in your bathroom. The frameless Sigma21 flush plate sets the stage for high-quality materials such as glass, slate, or black walnut. A customizable base plate lets you select from a virtually limitless variety of materials if desired.
High-quality surface materials such as glass or slate
Additional faux-look surfaces include grey linen and dark rock
Available with 'precious metal' accents
Customer-specific surfaces possible
Geberit Sigma In-wall Toilet Systems
Geberit Omega In-wall Toilet Systems
Geberit Remote Flush Plates and Buttons
Geberit Urinal Flush Actuator Plates
Geberit Sigma In-wall Toilet Systems